• #homeschooling • autism • autismacceptance • autismawareness • autismkids • autismmomlife • bright buddies • children • disability • inclusion • inspiration • nonverbalautism • noverbal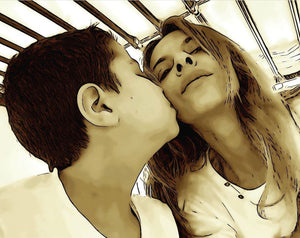 Talloobi is autistic. And yes he's probably considered severely autistic. Or what the professionals like to label, a level 3.Does he suffer because of the limitations he has? Yes. Yes sometimes he does. Do we suffer with him? Yes. We suffer with him & for him.But his autism is part of who he is. It's not ALL that he is, but it's a big chunk of who my Talloobi is. How can I hate it?And if we (the caregivers) don't or cannot accept our own kids because of their uniqueness, how can we expect others to?Why the hell are...
---
• autism • autism awareness • bright buddies • champion • Happy 4th • inclusion • Inclusivity • independence • inspiration • July 4th • neurodivergent • neurodiversity • poem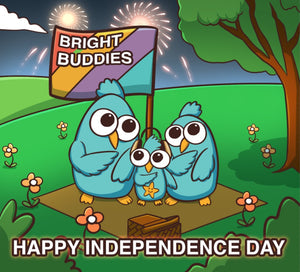 I declare this Day A day that I can Say Is a celebration of Me Because My Independence is Key… …Key to self-love, self-expression, and self-determination Allow Me the Choice Let me be Heard I have a Voice Please give me your Word… …your Word that I am Respected, And Not rejected Embracing Me as a part of this Humanity With a Solidarity Mentality Upon this land striving to Save Within this Community of the Brave Written by Lee-Ann Preston, Bright Buddies' Champion    Follow us on Twitter, Facebook, Instagram and YouTube @brightbuddies Follow us on TikTok @brightbuddies.io
---
• bright buddies • champion • children • hero • inspiration • love • peace • soldier • Ukraine • war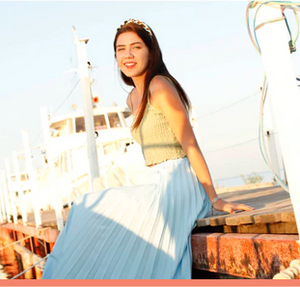 She is a young artist. A quite extraordinary one. She makes characters come alive with vibrant colors and shades for children who are gifted. But what makes her even more extraordinary is that she lives in Ukraine; and there are bombings going on right outside her home; yet she has the drive to focus on her creations with such unique strength while facing an ugly and unwarranted war. Her indomitable spirit to do good, and her absolute genius inspires us to do our best too.     Maryna is one of our very own Bright Buddies' Global Champions. Her...
Select a purchase option to pre order this product