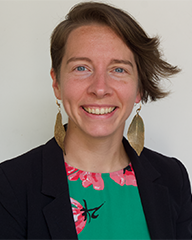 Sleep Consultant
Melissa Doman
Getting a good night's sleep has been a constant struggle for your child with special needs.They may be awake for hours on end, or waking up constantly at night. You can see that your child is struggling to just keep up, and you're worried that their health and development is being held back by sleeplessness.
Most nights you find yourself rocking, patting, or co-sleeping to get your child to just calm down.You've tried snacks, iPad, toys, and more just to get another 30 minutes of sleep.
You are exhausted…
Your chronic sleeplessness is leaving you feeling completely drained and overwhelmed, and too tired to be a better parent, friend, and partner. You know deep down there's got to be an answer, and you're fed up with all the dead ends.
Imagine that your child with special needs is finally getting the rest they so desperately need.
You see day in and day out that they're finally making progress and shining at therapy. You have the energy to not only get your to-dos done, but maybe grab coffee with a friend. And, if anyone has earned their "me time" — it's you.
Hi, I'm Melissa Doman. My team and I are sleep consultants for special needs families just like yours. You are done with overwhelm and tearing your hair out over your child's sleep issues. We help children sleep better and independently, so parents like you can see their child thrive and sleep great for years to come.
As a result of your child's sleep action plan, you'll:
Have an exact plan to help your child fall asleep and stay asleep so everyone can wake up feeling great the next day.
Learn exactly what triggers poor sleep for your child, so that you can avoid this down the line.
Rest easier knowing your child can get themselves back to sleep at night.
Feel confident that your child can sleep better, and that they can use these skills for years to come.
Your child's sleep action plan includes a customized sleep program that will give you exactly what you will do night by night to change your child's sleep for the better. You'll have answers to all the possible "what ifs" and road blocks, and know what to expect as you make changes in your child's sleep.

Each plan includes unlimited support via emails and consultation calls with your coach for at least 4 weeks. You'll have someone there with you every step of the way to cheer you on, answer questions, track progress, make tweaks, and more importantly, celebrate wins! You no longer have to feel completely lost when it comes to helping your child with special needs. Your child can overcome their sleep struggles.
Schedule a call with Melissa Doman and her team
About Melissa Doman and her approach
---
分享此产品
---