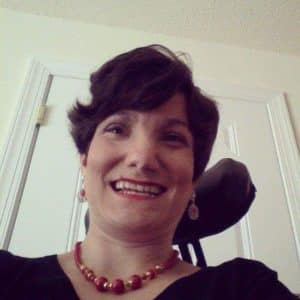 Writer and Outreach
Jennifer LaRocco
Highlights
Jennifer LaRocco bio photo
Writer and Outreach Coordinator at CerebralPalsyGuidance.com
Associate's degree in paralegal technology
Advocate for people with disabilities
Born with quadriplegic cerebral palsy
Education
Jennifer received education from Durham Technical Community College, Durham, North Carolina. In May 2012, she earned an Associate's degree in Paralegal Technology.

Experience
Jennifer is an adult living with quadriplegic cerebral palsy and has insight on what living with cerebral palsy is like, from childhood to adulthood. She advocates and supports others with disabilities, especially those with cerebral palsy, through public outreach and social media.
Website link
---
分享此产品
---