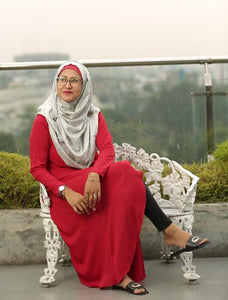 The Founder and CEO of Autism Success Academy
Dr. Tasnuva Tunna
Dr. Tasnuva Tunna is the Founder and CEO of Autism Success Academy and her signature coaching program "Autism Transformation & Success" is transforming early autism kids to reach their highest developmental success and potential by working closely and deeply with the mom being the primary care provider. She is a neurodiverse herself and an autism mom of 3, residing in Ottawa, Canada.
She also writes and advocates regularly in printed media, in her blog and in her social media platforms linked below. She is a trained and certified Pharmacist, a published scientist, an educator, author, cook and absolutely loves books.
You can subscribe to her email newsletter where she shares massive transformational resources for mom mental health, autism health and well-being as well as nutrition and lifestyle.
Her program helps kids reach developmental milestones such as Speech and Communication, Expression and Social cues, Behavior and mood regulation, Learning self-care such as feeding, potty training, sleeping etc., focus and attention for learning and school readiness among others.
Rate: Price On Request. Dr. Tasnuva provides Packaged Programs catered toward knowing the need and goals of the parents and autism children.

You can reach her in her INSTAGRAM and also can join her Free private Facebook group both named Autism Success Academy (link below). Subscribe to her newsletter and learn more about her program.
Click here to Subscribe to her Newsletter
Click here to Subscribe to her Email Newsletter
Private Facebook Group (Join):
Instagram link:
Google Scholars profile:
---
分享此产品
---