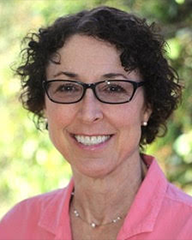 Psychotherapist, Coach and Autism Specialist
Jen Slaton
Regular price
$0.00
$0.00
Unit price
per
Parenting your neurodiverse child can be a beautiful, amazing experience, but also present unique challenges, especially if this is new to you. Of course, you want to do what is best for your child, but you also need to consider the needs of your family: your other children, your partner, extended family, employer, etc., not to mention taking care of yourself.

It can be overwhelming sifting through information and resources. You may be bombarded with recommendations on treatment, strategies, and intervention options, and even a multitude of so-called "cures", that can drain your time, your energy, and your bank account.

It's not unusual for you to feel lonely, frustrated, isolated, overwhelmed, and guilty.

In addition, as children are diagnosed, it is not uncommon for a parent to realize that they are neurodiverse as they see themselves in their children. Understanding your and your child's diagnosis, or neurodiverse traits, and how your brain processes input and information is critical in learning coping strategies, setting boundaries, meeting your and your child's needs, and improving self-esteem.

I'm a psychotherapist in California with 30 years of experience, helping individuals, couples, parents, and teens where one or more family members is neurodiverse. Coming from a neurodiverse family myself gives me a depth of understanding and relatability.

I provide virtual coaching, prioritizing mental health as the foundation of healing. I can also assist in understanding whether you or your child have traits or actually meet the diagnostic criteria for autism and/or ADHD. If you live in California where I am licensed, I can provide an official diagnosis.

Contact me for a free discovery call. I'm happy to meet you.
---
Share this Product
---