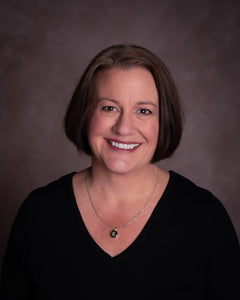 ADHD Coach, Owner at CK ADHD Coaching & Consulting
Christine G. Kotik, PCC
Regular price
$0.00
$0.00
Unit price
per
Dream. Believe. Achieve.
I help adults and students with ADHD build the skills and strategies they need
for stronger relationships, better time management, and self-satisfaction. I also
lead professional development workshops, and am the former Director of
Training and Faculty at JST Coaching & Training.

Imagine yourself at the end of the day, reviewing your to-do list, and every item
is checked.

How often are you able to identify key tasks, budget time for each task and,
one by one, check them off your list? If you said some of the time, that's
awesome. That may be routine for most people, but not to those of us with
ADHD. That's right. I have ADHD, too.

I also know that the to-do list — it's small potatoes. For when the people you
love can't count on you to do what you need to do, their trust in you starts to
wane. As that gap between who you are and who you want to be gets bigger
and bigger, your sense of self gets smaller and smaller. And that can be a dark
place.

Luckily, I found a few good mentors to guide me, and I developed the skills and
strategies needed to become a certified ADHD coach. In my coaching practice,
I help my clients develop tailor-made skills and strategies to banish that
darkness — which enables them to complete their to-do lists, feel more
compassionate toward themselves, and restore the faith of their loved ones.

My process starts with plenty of listening, which allows me to get to know you,
and to figure out which skills and strategies will stick with you for the long run.
But I'm a listener, not a talker, so enough about me. How about you?
My resume
Book a free 15-minute call
Follow me on Facebook for weekly ADHD tips and news
---
Share this Product
---